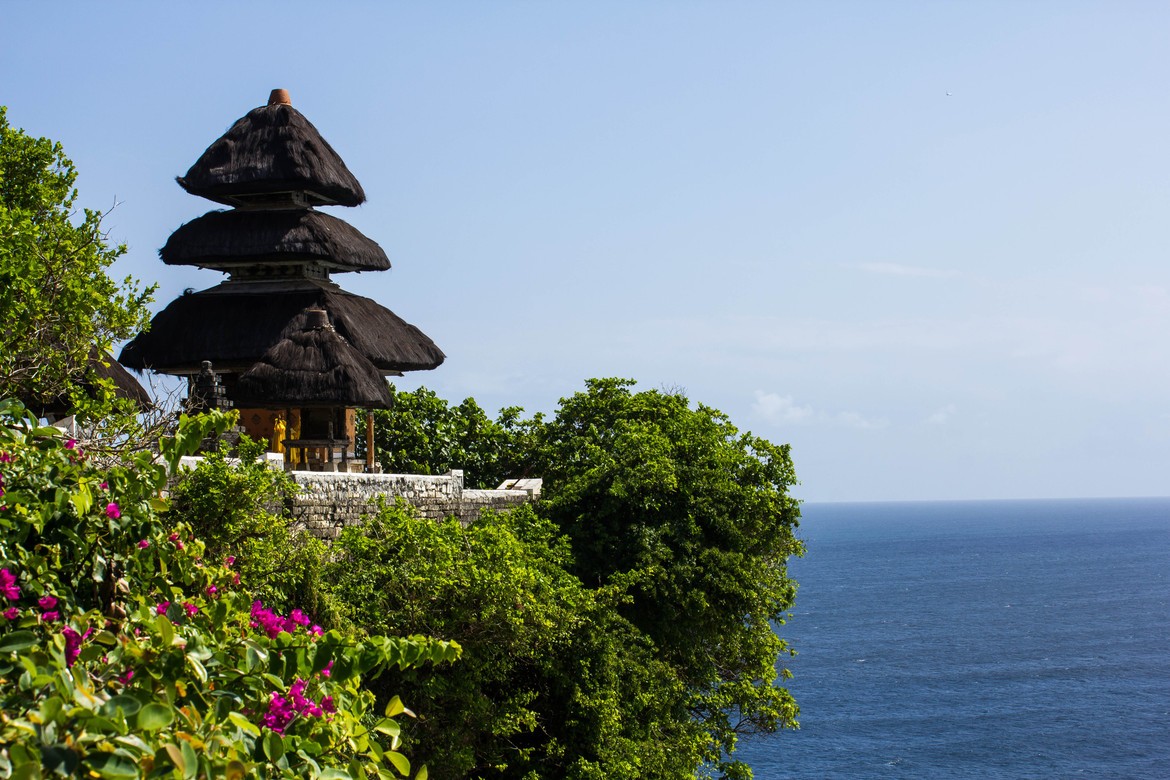 Luhur Uluwatu Temple
This temple is located in the village of Pecatu, Kuta District, Badung. This temple stands majestically at an altitude of 97 meters above sea level stand on the platform and the high cliffs and jutting into the sea, on the southwestern tip of the island of Bali. The location of this temple is very beautiful and amazing, visitors who come to this temple will not only feel the religious atmosphere but also the panoramic view of the universe the result of the miracles of the Almighty. The blow of the waves hitting the coral walls produce bubbles gorgeous white can be seen from the top of the cliff.
This temple is also inhabited by a bunch of monkeys back and forth in the temple area which attracted the attention of visitors. It is said that the monkeys were believed to be the temple guards. Right below this temple there Pecatu beach. thebeach wave is alluring many surfers from around the world, and even international events are often held here.
CULINARY
Various types of restaurants and cafes scattered along Jalan Uluwatu, ranging from restaurants that offer affordable prices to a fancy restaurant with fancy prices also.Menu offered are diverse, ranging from Balinese food to international cuisine.
ACCOMMODATION
There are plenty of accommodations such as restaurants, hotels, inns and villas around the Uluwatu. For those of you who stay in hotels and inns in the city of Denpasar, the temple is located about 30 kilometers south of Denpasar. Pura Uluwatu is also equipped with ample parking locations and public restrooms for visitors.
TRANSPORTATION
Uluwatu Temple is approximately only one hour from Ngurah Rai Airport Bali. You can use the services of a taxi, car, or motorcycle rental, as well as travel agents to Uluwatu temple. If using a travel agent, visiting Uluwatu usually bundled with other attractions in the south area of Bali.